Who We Are
Executive Leadership
The Translational Medicine Group serves to connect academia and industry to identify synergies, provide strategic advice, and support the development of novel therapeutics. We leverage the assets of the Boston biomedical community and create cross-functional teams under the guidance of an executive leadership team with a thorough understanding of the drug development process and the best practices of both academia and industry.
Mason W. Freeman, M.D., Center Director & Founder
Phone:
617-724-7704
Email: 
freeman@molbio.mgh.harvard.edu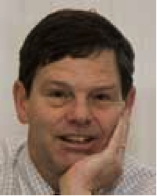 Dr. Freeman graduated from Harvard College and received his M.D. at the University of California, San Francisco. He served as an intern, resident, endocrinology fellow, and Chief Resident in Medicine in the Department of Medicine at the Massachusetts General Hospital. He trained as a post-doctoral research fellow in the Biology Department of the Massachusetts Institute of Technology, where he played a central role in cloning the first macrophage scavenger receptor to be molecularly identified. He became Chief of the Lipid Metabolism Unit at the MGH in 1992 and continues to direct that Unit as well as the Translational Medicine programs of both the MGH Center for Computational and Integrative Biology and the MGH Clinical Research Division. From 2005-2007, while on a leave of absence from Harvard, he served as a head of the Novartis Translational Medicine program for Cardiovascular & Metabolic Diseases as well as the company's Global Head of Biomarker Development. Dr. Freeman has served as a consultant to multiple life science startup companies either independently or through his role as a venture partner at 5AM Ventures, an early-stage life science venture firm. At 5AM, he has contributed to the creation of over 30 companies, serving on the boards of Crinetics and Envoy Therapeutics, a neuroscience company acquired by Takeda in 2012.   Dr. Freeman also played a key medical advisor role at Relypsa, which developed the first chronic oral therapy for hyperkalemia approved by the FDA in over 50 years.  Dr. Freeman is a Professor of Medicine at Harvard Medical School and editor of the Adult Primary Care lipid section of UpToDate, one of the world's most widely read and cited on-line medical textbooks.
Brian Seed, Ph.D., Founder
Phone:
617-726-5975
Email: 
bseed@ccib.mgh.harvard.edu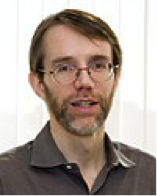 Dr. Seed is a Professor of Genetics at Harvard and Director of the Center for Computational and Integrative Biology at the Massachusetts General Hospital (MGH). He obtained his B.S. and Ph.D. degrees from the California Institute of Technology. Prof. Seed has published widely in the field of genetics and molecular biology with an emphasis on the development of methods and technology. His early efforts to develop genetic selections for transiently expressed genes led to the identification of cDNAs encoding the majority of the then-recognized lineage antigens of the immune system. In addition he has made several contributions to the understanding of the mechanisms of T cell activation. His work on immunoglobulin fusion proteins led to the identification of several co-receptors and ligands and laid the basis for the development of several therapeutic fusion proteins that conceptually underlies much of the current biologics effort in the pharmaceutical industry.   It was this work that led to the creation of etanercept (Enbrel®), one of the most successful biologic therapeutics of the past two decades.  Dr. Seed has co-founded several biotech companies, including Connetics, Edge Biosystems, Phylos, and Egret Pharma (Shanghai) Ltd. and has served on advisory boards for Hoechst/Aventis, Medigene A.G., St. Jude Children's Research Hospital, Phylos and New Leaf Ventures. Dr. Seed holds approximately 50 patents or pending patent applications. 
Yuan-Di Halvorsen, Ph.D., Chief Operating Officer
Phone:
617-726-4236
Email: 
yhalvorsen@ccib.mgh.harvard.edu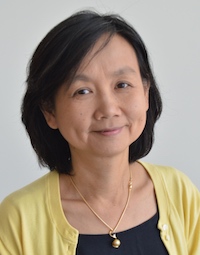 Dr. Halvorsen joined the Translational Medicine program of the Center for Computational and Integrative Biology at MGH in 2007. She has established the group's core competencies in program management, regulatory and clinical operations, and implemented Quality Assurance systems within this academic enterprise. By applying these management tools and leveraging the research and clinical knowledge of MGH faculty members, the Translational Medicine program has advanced multiple therapeutic development projects in an effective, efficient and economical manner. Through her leadership, TMG has successfully advanced both small molecules and biologics from basic research discovery labs to the clinic. These programs have ranged widely, including new therapies for diabetes, depression, respiratory papillomatosis, and anemia. Earlier stage programs in cholera vaccine development and stroke therapy are also ongoing. Dr. Halvorsen also advises academic investigators and biotechnology companies on new drug development, including regulatory and clinical strategy. Prior to her work at the MGH, Dr. Halvorsen co-founded two biotechnology companies with platform technologies in cell-based therapy and led the clinical development of protein and antibody drugs for cancer and supportive care for cancer patients. She served as Associate Director of Clinical Development at CuraGen Corporation, Vice President of Research at Artecel Sciences, and Vice President of Research & Development and President of Zen-Bio, Inc. In addition, Dr. Halvorsen was an Adjunct Associate Professor at the University of North Carolina at Greensboro. She obtained her Ph.D. in Biochemistry at the University of Kentucky and received postdoctoral training at the Dana Farber Cancer Institute and Harvard Medical School.
Business Development
Rajesh Ranganathan, PhD, Director of Translational Medicine Initiatives and Clinical Partnerships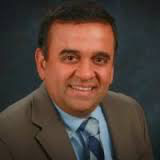 Dr. Rajesh Ranganathan is the Director of Translational Medicine Initiatives and Clinical Partnerships at Massachusetts General Hospital. In this role, Dr. Ranganathan conducts business development that culminates in clinical studies being conducted at the Translational Research Center at MGH. He contributes to Translational Research Training programs to be offered to a range of trainees. Additionally, Dr. Ranganathan oversees the Pathways consult service in the department of medicine which aim, through partnerships within and external to MGH, including industry, to conduct preclinical research to elucidate the causes of serious and perplexing ailments that defy a definitive diagnosis or are refractory to existing treatments. 
 Previously, he served for one year as the Vice President of Science and Regulatory Advocacy at PhRMA (Pharmaceutical Researchers and Manufacturers of America) in Washington DC. Prior to his time at PhRMA, for 3+ years, Dr. Ranganathan was the Director of the Office of Translational Research at the National Institutes for Neurological Disorders and Stroke (NINDS) at the NIH. He transitioned to this role at NINDS after serving as the Senior Advisor to the NIH Director for Translational Medicine for 15 months. He joined the NIH in Nov. 2010 after spending 7+ years at the Novartis Institutes for Biomedical Research Inc. in Cambridge, MA, where he was a Director in the scientific strategy and portfolio management group and also founded and led a Global Office of Scientific Education for the Institutes.
 Dr. Ranganathan received his Bachelor's Degrees in Biology and Chemistry from Amherst College, performed his doctoral training with Dr. H. Robert Horvitz at MIT in C. elegans neurobiology, and his postdoctoral training with Dr. Linda Buck at Harvard Medical School and the Fred. Hutchinson Cancer Research Center in the area of mammalian sensory regulation. 
Management Team
Tara K. Thurber, BS, Director, Clinical Operations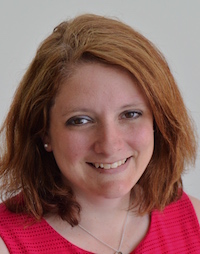 Ms. Thurber has been at Massachusetts General Hospital since 2000 and brings years of project and financial management to the TMG. She is responsible for the overall management of global clinical trials and associated resources. She leads global phase 2-3 trials with sites in the US, Europe and Asia Pacific. In addition she has led the design of HIVE, the TMG Clinical Trial Management System web portal.
Vera J. Martin, BA, Project Leader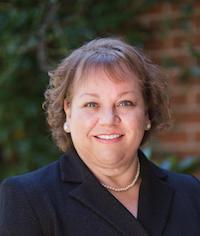 Ms. Martin joined the Translational Medicine Group in October 2016. She brings over 27 years of drug development experience in Global Project and Program Management, Clinical Operations, Data Management, Medical Writing, Regulatory Publishing, and Strategic Alliance. Ms. Martin held various positions with increased responsibility at Marion Merrell Dow, ClinTrials Research, Parexel, PPD, and Pharm-Olam International. Most recently, Ms. Martin founded a consulting company that provided program management and clinical development strategy in rare oncology disease and diabetes.
Over Ms. Martin's career, she has primarily led global teams for large Phase 3 programs within North and South America, Western and Eastern Europe, Asia-Pacific, and Middle-East North-Africa regions. Successful completion of these Phase 3 programs resulted in marketing approval across various therapeutic areas including diabetes, oncology (rare), cardiology, opioids, asthma, migraine, and paroxysmal nocturnal hemoglobinuria. Ms. Martin holds a Bachelor of English from University of Missouri-Kansas City and a Master Certificate in Project Management from Villanova University.
Support Team
Lisa Bernardo, Administrative Coordinator
---